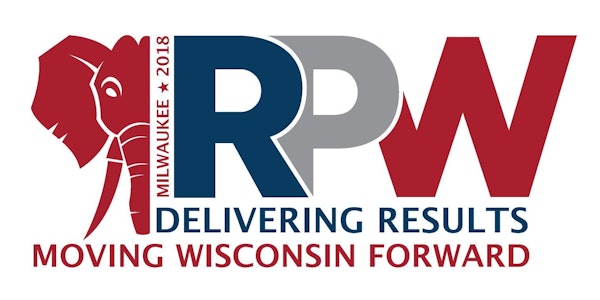 Friday
County Party Training Session
Electing Republicans at all levels of government is critical to continue moving Wisconsin forward. In order to do so, we need to effectively organize and mobilize our communities for victory on Election Day. The Republican Party of Wisconsin will be conducting a training session focused on building the Party in counties and neighborhoods, and how to effectively translate that into victory for Republicans on Election Day. This training session will also include updates from key campaigns from throughout the state, and discuss what we can all do to make a meaningful difference.
Wisconsin Federation of College Republicans Welcome Reception
The Wisconsin Federation of College Republicans is a key partner and one of the leading providers of volunteers for our grassroots team. As future leaders of our party they are in unique positions to recurit new members and help spread conservative ideas on college campuses. Join us at the Convention kick-off reception on Friday evening. You'll be able to meet with current College Republicans and alumni and share ideas on how to keep Moving Wisconsin Forward.
Governor and Mrs. Walker's Welcome Reception
Governor Scott Walker and First Lady Tonette Walker are excited to host their Annual Welcome Reception at a special location near the convention center. Stay tuned for details. **This event must be accompanied with a paid ticket to the Convention. You will be prompted to register for this event during check-out.**
Saturday
Luncheon hosted by the Wisconsin Federation of Republican Women
Please join the ladies of the Wisconsin Federation of Republican Women for a luncheaon on Saturday in the Hyatt Ballroom featuring speaker Nick Adams, founder of the Foundation for Liberty and American Greatness. Speaker Ryan has also been invited to speak. To reserve your tickets, please send a check to WFRW or visit https://wfrw2018rpwconventionluncheon.eventbrite.com/. Tickets are $45. After April 28, 2018, the cost is $50. Make checks payable to Wisconsin Federation of Republican Women and mail to W5504 Bieneck Road Neillsville, WI 54456.
Saturday VIP Reception
Join Republican Party of Wisconsin Chairman Brad Courtney, Governor Scott Walker, Senator Ron Johnson, many distinguished guests, and some of Wisconsin's hardest-working elected officials for a VIP reception on Saturday evening. Commemorate this event with a picture with Governor Walker, Senator Johnson, and other distingushed guests in the photo line! This reception will directly precede the Banquet Honoring County Chariman.
Banquet Honoring County Chairmen
Our County Chairman are dedicated leaders across the state, and their hard work ensures the strength of our party at every level. Do not miss this annual event on Saturday night, where we will recognize and celebrate their efforts and accomplishments and where we will award your most exceptional volunteers and counties.
Sunday
Sunday Prayer Breakfast
To wrap up the weekend, join us for our 17th Annual Sunday Prayer Breakfast. Join Governor Scott Walker, Senator Ron Johnson and Attorney General Brad Schimel in prayerful reflection, along with musical entertainment by the Elmbrook Church Choir.
WHEN
May 11, 2018 at 6:00pm - May 13, 2018
6 RSVPS


Who's RSVPing
Linda Fellenz

David Larson

Benjamin Gerard
---